The Twist for Every Twist | Twizzlers
360 Branding & Ad Campaign, Web Design, Interactive Spaces
This integrated advertising campaign promotes Twizzlers as the perfect snack that completes every movie experience. The Twizzler has been taken as a character and has been illustrated into parody movie posters to show that it's the starring role in any movie genre — whether it be romantic, action, autobiographical, horror, or mystery. The Twizzler will not only dominate the movie theaters by replacing all posters in the light-box displays, taking over the concessions stand and making a star appearance in the previews but also take over Times Square for a period of time. All the media produced will be promoting National Cinema Day where every movie go-er who purchases a ticket on September 3rd will get a free pack of Twizzlers.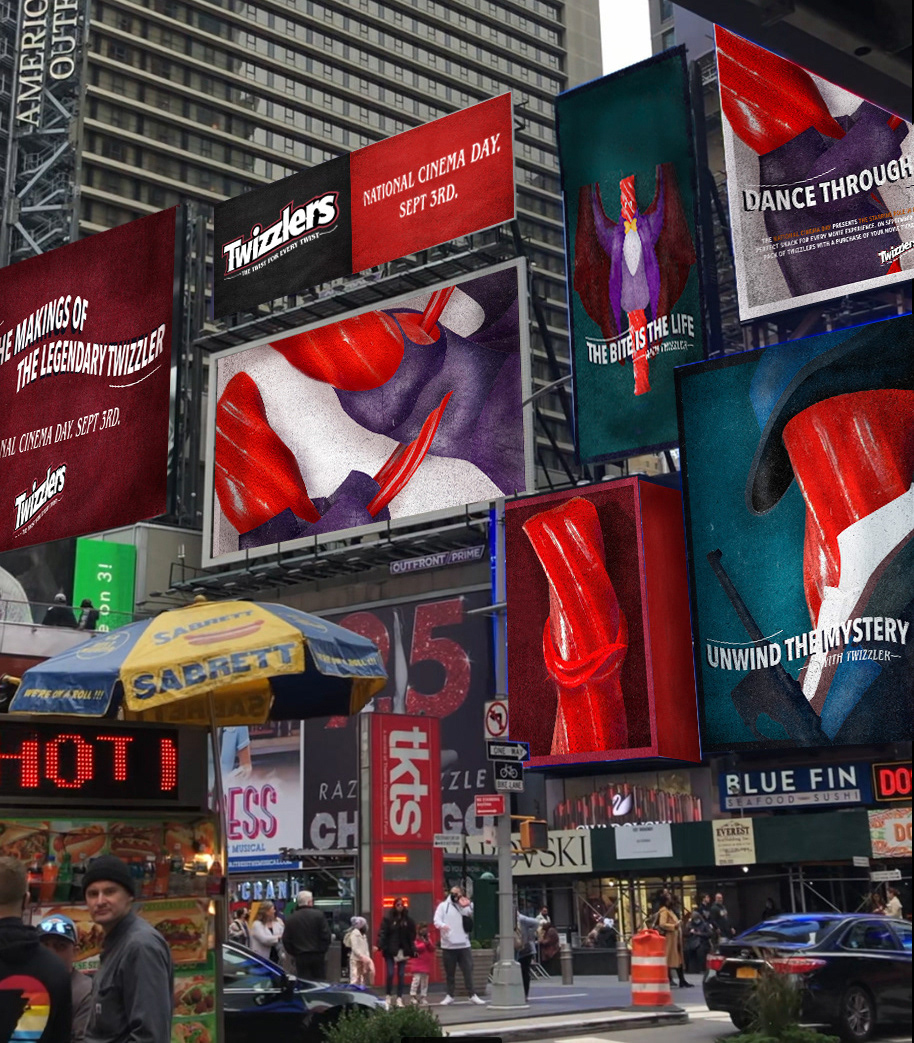 To capture the movie experience fully, we took our posters and made mini preview trailers to entice the 
movie-goers and keep them in loop for what's in store for National Cinema Day.